Date: 19. November 2018
Retirement of our Advisory Board Member Ms Monika Breuch-Moritz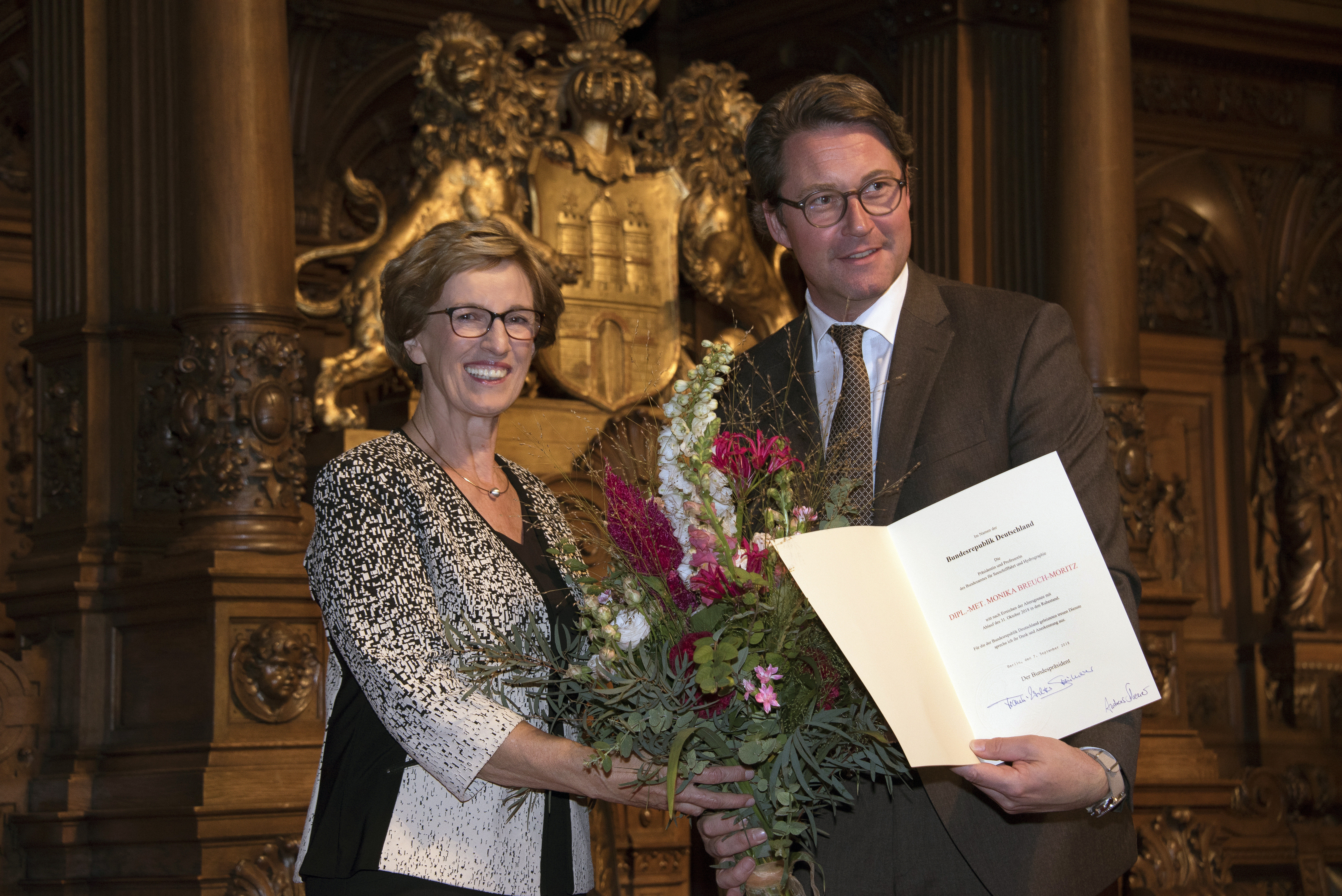 Monika Breuch-Moritz with Federal Minister Andreas Scheuer
During a reception by the Senate of the Free and Hanseatic City of Hamburg, our Advisory Board Member Monika Breuch-Moritz retired from her post as President of the Federal Maritime and Hydrographic Agency (BSH). Herr successor is Dr Karin Kammann-Klippstein.
Both the Federal Minister for Transport and Digital Infrastructure, Andreas Scheuer, and Hamburg's Senator for Economic Affairs, Transport and Innovation, Frank Horch, emphasized the special effort and expertise that Monika Breuch-Moritz had invested in the field of environmental protection at national and international level.
We are delighted that, even after concluding this outstanding period of office, Monika Breuch-Moritz will continue to support our foundation on the Advisory Board with her great commitment and Energy.
Further Information:
https://www.bsh.de/SharedDocs/Pressemitteilungen/DE/Text_html/html_2018/Pressemitteilung-2018-10-23.html?nn=1651990