Date: 13. January 2016
Full scholarships for the IFLOS Summer Academy 2015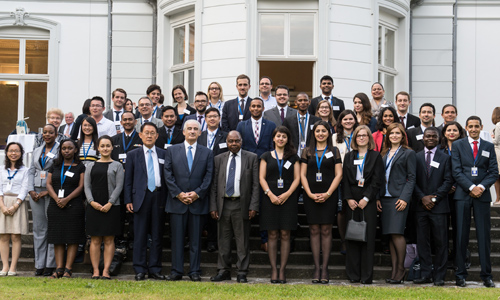 Two full scholarships for the IFLOS Summer Academy 2015 were granted by the Jens-Peter and Betsy Schlüter-Foundation for Shipping and Environmental Protection
IFLOS (International Foundation for the Law of the Sea) organized the 9th Summer Academy at the Tribunal for the Law of the Sea in the period from 26 July to 21 August 2015. A number of participants from numerous countries take part in the Summer Academy. It is dedicated to maritime and environmental law issues.
The Summer Academy is a useful institution that brings together young talents in the area of maritime law from all countries. They use this opportunity to create a constantly growing professional network. The top-class speakers do not receive any fee, only travel expenses are reimbursed. In the Programme for 2015, environmental protection also plays an important role. Especially participants from developing countries often learn here for the first time about the impact of environmental protection on the maritime area.
The Jens-Peter and Betsy Schlüter Foundation for Shipping and Environmental Protection has two scholars, from Portugal and Nicaragua, allowing their participation in the Summer Academy 2015.

Ms. Ubeda Cruz, Mrs. Prof. Dr. König , Mr. Dr. Henriksen, Mrs. Schäfer, Ms. Dias Guerra (v.l.n.r)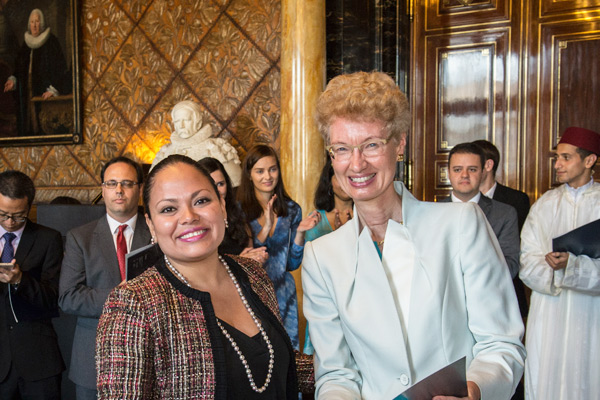 Ms. Ubeda Cruz (Nicaragua), Mrs. Prof. Dr. König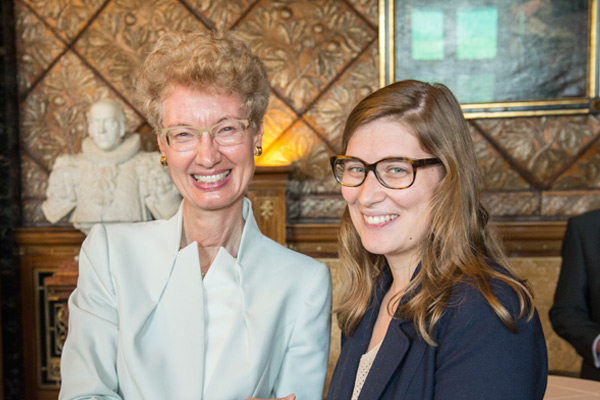 Ms. Dias Guerra (Portugal), Mrs. Prof. Dr. König
Photos (4): IFLOS